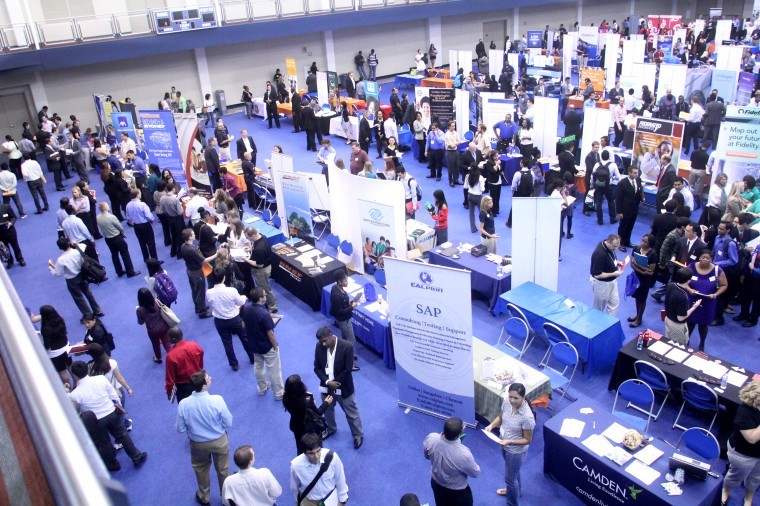 Volunteers are needed for The Career Center
Spring 2013 Job Fair to be held on Wednesday, February 20, 2013
@ the Maverick Activities Center (MAC).
VOLUNTEERS ARE NEEDED BETWEEN THE HOURS OF 7am & 4pm.
There are time slots where volunteer assistance will be needed the most.
How would you benefit from volunteering at the Job Fair?
~Network
~Meet & Greet Employers
~Campus Community Service Hours
~Provide a Valuable Service
Students, Faculty & Staff, Greek & Student Organizations are encouraged to volunteer.
Don't pass up this excellent opportunity to help!!!
*****************************************************************************************************************************
Volunteer duties will include setting up for the job fair, escorting employers to their booths, student check-in tables, providing employer refreshments, etc.
PLEASE NOTE:
*The DEADLINE to complete the SPRING 2013 JOB FAIR VOLUNTEER FORM is FRIDAY, FEBRUARY 15, 2013 @ 4:00 pm.
*We may stop taking Job Fair Volunteer Forms at any time when we reach our desired number of volunteers.
The Job Fair is awesome.
The Career Center Spring 2013 Job Fair will be held on February 20, 2013 from 10am to 3pm in the Maverick Activities Center (MAC)!
We will be hosting a month of career events in February leading up to the Spring 2013 Career Center Job Fair. Check out our calendar on our website.
The Career Center services include career exploration, resume develoment, resume critiques, job search strategies, mock interviews, and the HIREAMAVERICK job database with internship and part & full time opportunities.
Visit The Career Center online or in person @
216 Davis Hall OR
https://hireamaverick.uta.edu