Thinking about your future career before you've finished college can be daunting. However, with the help of UTA's Lockheed Martin Career Development Center you can get a head start on the career of your dreams.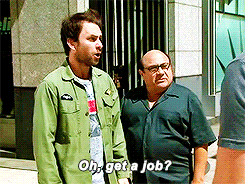 Internships
Internships are a crucial stepping stone towards obtaining your dream job. Just having the chance to take a trial run within your chosen industry is a huge opportunity. Internships allow you to show potential employers your skills in a real work environment. Check out UTA's online job database, Handshake, for new internship openings.
Job Shadowing
Learn what a day in the life of your favorite professional by job shadowing them. By following someone in your chosen profession, you can get a behind-the-scenes look at what the jobs requires on a day-to-day basis. Figure out what skills you need to brush up on or if you the industry is right for you by connecting with a professional through one of the LMCDC's networking events.
Find a Mentor
Finding a mentor is about more than just your career. A mentor can help guide you through many trials you face during and after college. It's always great to be able to get advice from seasoned professionals. These relationships can also cover career confidence, work/life balance and more. Working with your mentor will help you build professional connections that will be important throughout your career. Find out how you can get connected with alumni through the MavMentors program.
On-Campus Jobs
While you are still in school, it can be hard to find a job that will be flexible with your class and exam schedule. Working an on-campus job allows you the best of both worlds – a paycheck and understanding that your classes are important. Since you're already on campus to attend lectures, you can avoid extra traffic during rush hour. Apply for an on-campus employment through the SNAP Job system.
Job Fair
Twice a year, the Career Development Center brings together major employers – local, national, and international companies – for an all majors job fair. More than 150 employers are on campus, giving you the opportunity to present your resume and meet with recruiters. Even if you're not ready to hit the job market just yet, you can attend the fair to get ideas about what companies you are interested in, practice your networking skills, or even take advantage of the free head shots. The Spring 2019 All Majors Job Fair will be Wednesday, Feb 27.